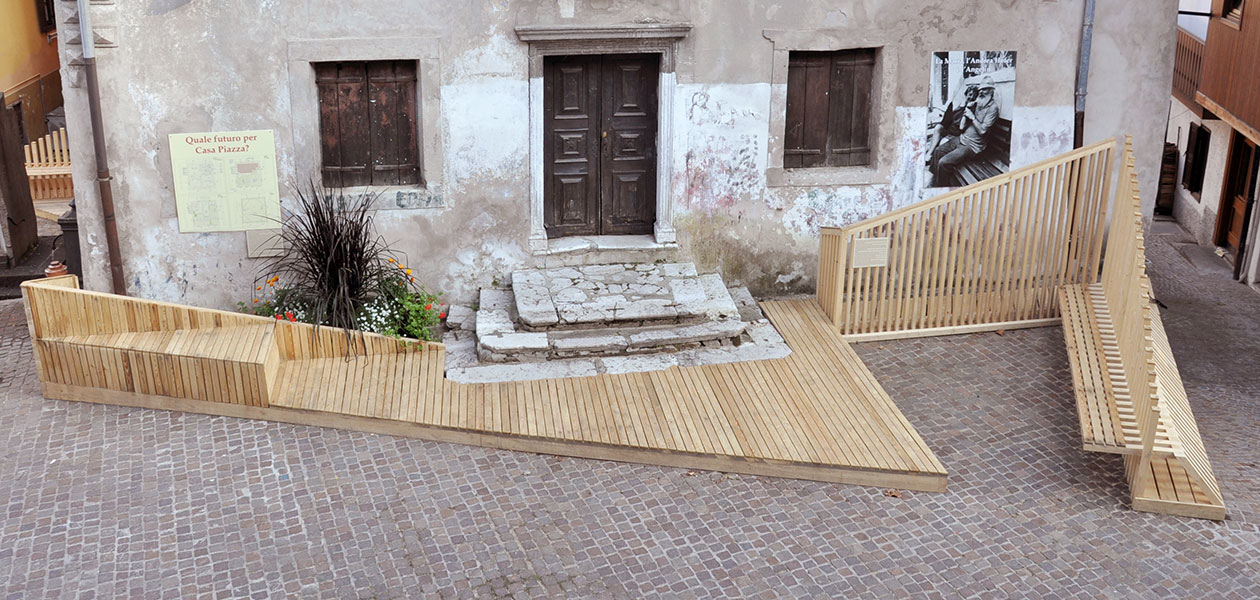 Location:



Transacqua, IT
Promoted by:



Aguaz
Campomarzio
Anålogo
Giovanni Weger
Partecipants:



Iulia Mihai Alexandra, Massimo Bertoluzza, Giulia Cerrato, Sasha Ciabatti, Valentina Comuzzi, Bruno Detassis, Giacomo Fumanelli, Mariella Gentile, Alessandro Gentilin, Isabella Largajolli, Silvia Lucchese, Ottavia Manzo, Me'rudj Rabiei, Oliver Savorani, Jose Alberto Simon Montesinos, Daria Smirnova, 
Kire Stavrov, Emanuele Zampieri
With the technical support of:


Rothoblaas

Log House
Year:




2014
The first intervention is placed at the edge of the historical center of Fiera di Primiero, within the municipality of Transacqua, there is a XVII century building, known as "Casa Piazza". Even though it is now abandoned, it is going to be restored and transformed into a local history museum. The camposaz project has been realized at the base of the two most exposed facades, framing the building with wooden structures and wooden pavements. The tridimensional elements placed at the corners are conceived to keep a safe distance from the ruining building and to generate an actively used meeting place in a previously unutilized area.
The second project has been realized in a small circular square, at the entrance of the village of Transacqua. The area, previously unutilized by local people, is characterized by a good sunlight exposure and is facing a mixed urban-natural context. Two independent wooden elements have been built on the square, dividing the space into two semi-protected areas. The first structure is opened towards the sun, whereas the second one is opened towards the landscape of the Dolomites. From the road it is possible to perceive some of the elements of the structures. The vantage points are multiplied: the new square is conceived to generate surprising spatial experiences. 
Il primo intervento si trova ai margini del nucleo storico del comune di Fiera di Primiero, nel comune di Transacqua, sorge l'edificio conosciuto come "Casa Piazza", un'abitazione del XVII sec. attualmente in stato di abbandono ma destinata in un futuro prossimo a diventare la sede del museo di storia locale. L'intervento si dispone ai piedi delle due facciate più in vista incorniciando l'edificio con degli schermi lignei e delle pedane orizzontali. Le strutture tridimensionali poste sugli angoli nascono dalla necessità di mantenere una distanza di sicurezza dall'edificio pericolante e dalla volontà di creare dei luoghi di informazione e socialità in un'area spesso ignorata da turisti e abitanti.


Il secondo progetto si trova in una piccola piazza circolare alle porte del paese. L'area, scarsamente utilizzata dalla popolazione locale, gode di un'ottima illuminazione e si affaccia su interessanti scorci naturali ed antropizzati. Nella piazza sono stati posti due elementi indipendenti che dialogano fra loro, dividendo lo spazio in due aree semiprotette. Una struttura si apre verso il sole, la seconda si volge verso il paesaggio dolomitico. Dalla strada prospiciente sono percepibili sono alcuni elementi delle strutture I punti di vista si moltiplicano e la sosta nella piazza è un invito alla scoperta.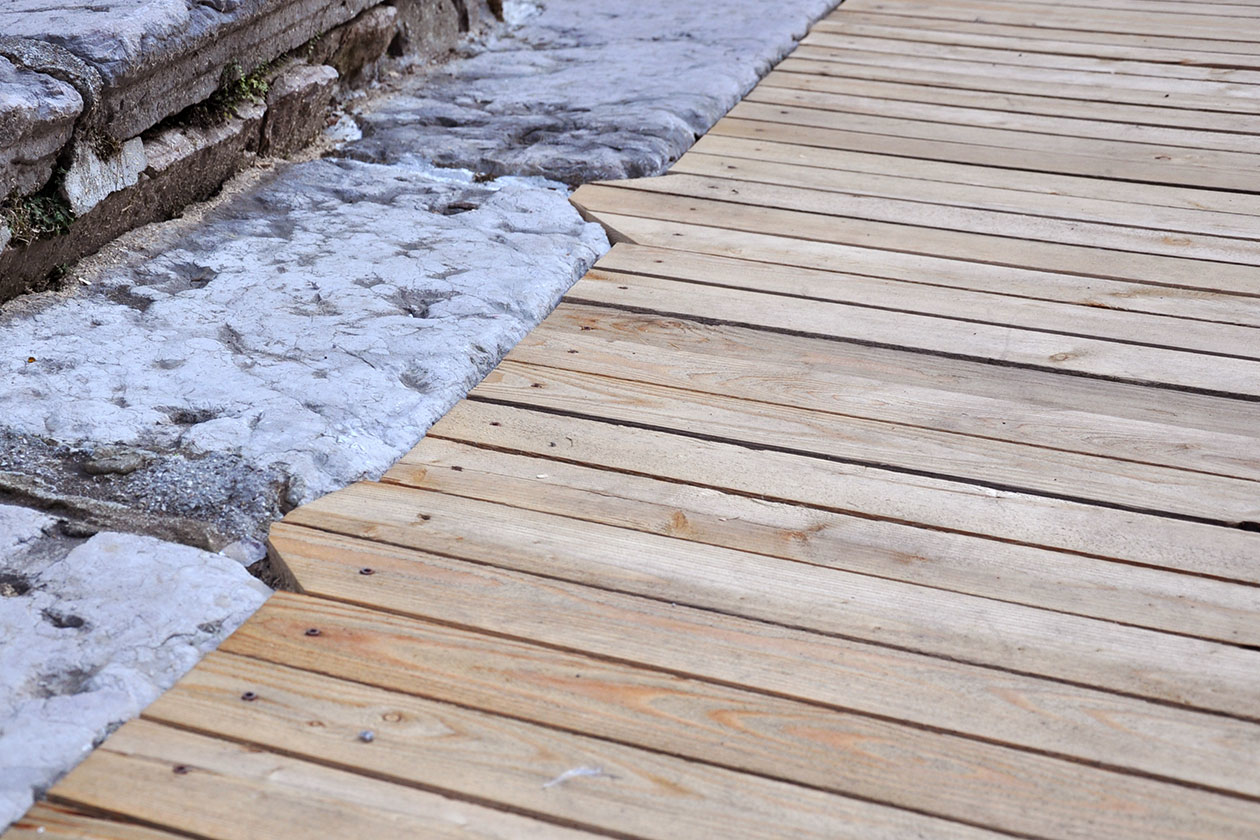 Casa Piazza




Pieve neighborhood, Transacqua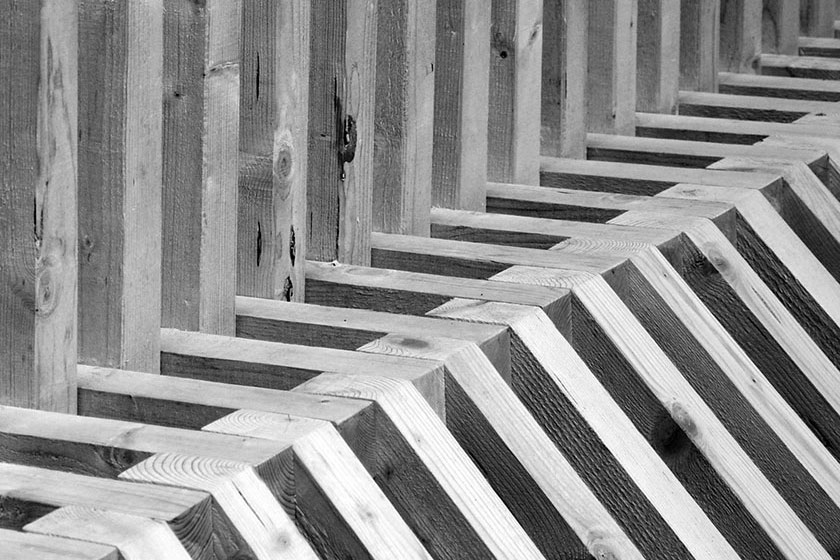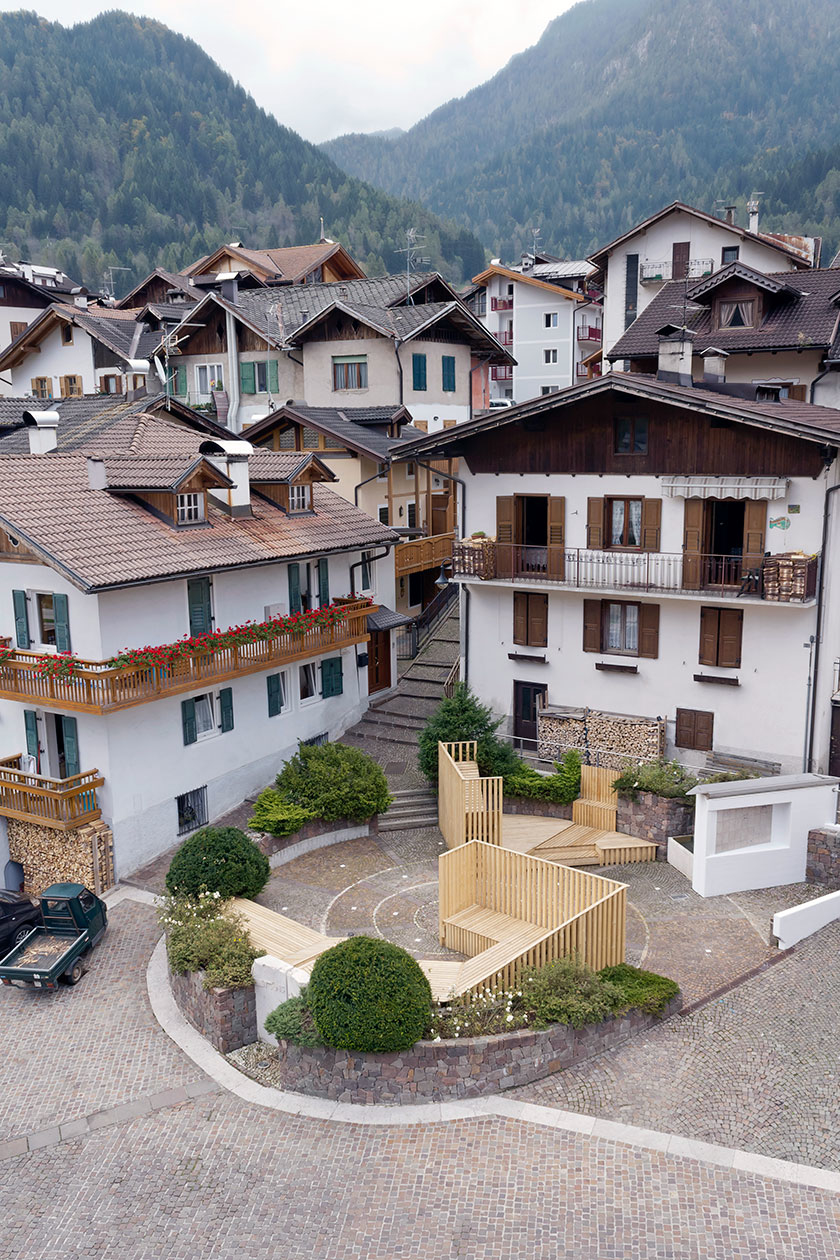 Salvanel




outside Transacqua