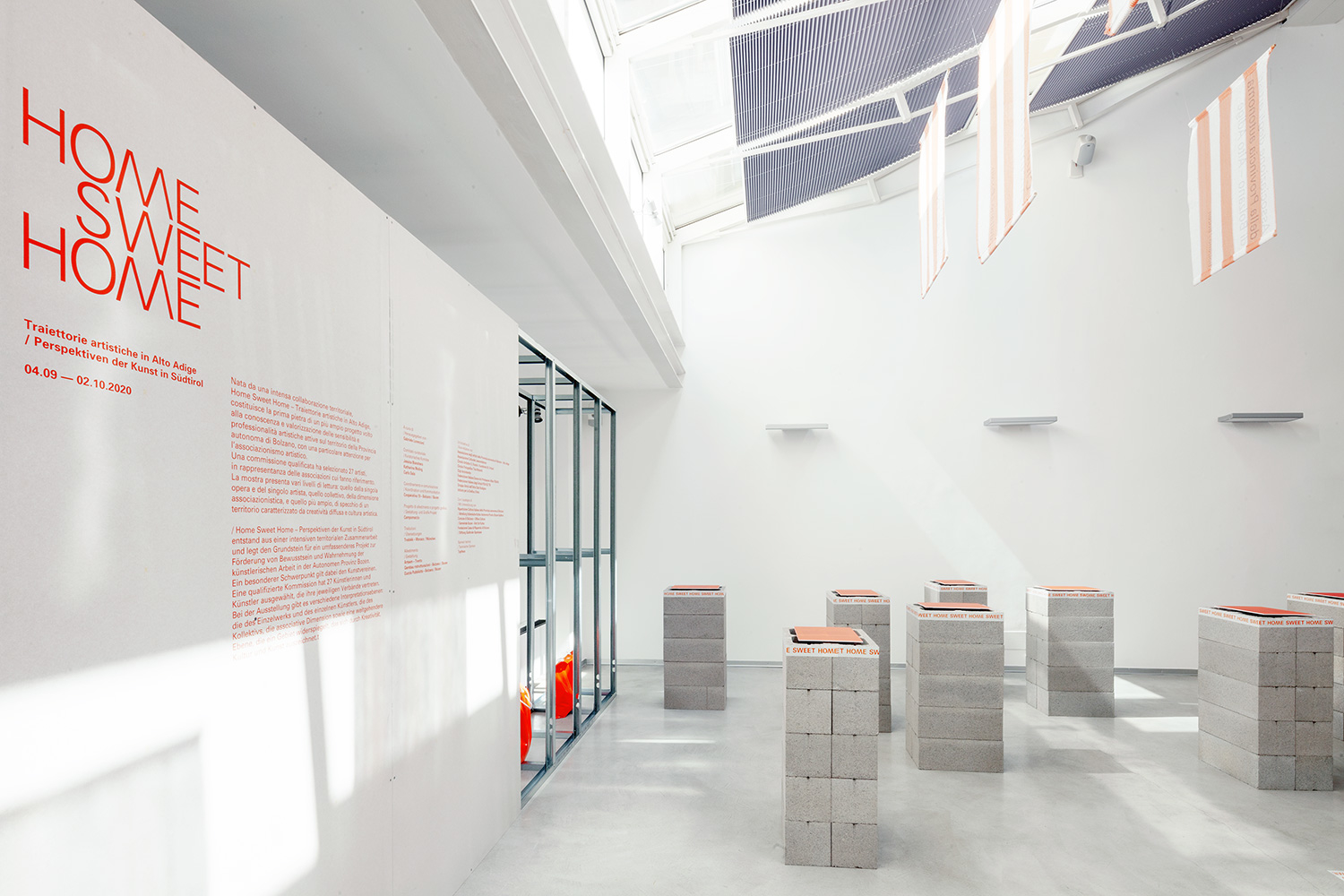 Home Sweet Home
Centro Culturale / Kultur Zentrum Trevi

Location:



Bolzano, IT
Curated by:



Gabriele Lorenzoni
Client:


Cooperativa 19
Provincia di Bolzano
Type:


Commission
Year:




2020



Budget:



Confidential
Photo:




Francesco Mattuzzi



Home Sweet Home is a collective exhibition curated by Gabriele Lorenzoni, which presents a collection of 27 artists  from South Tyrol. The exhibition design reflects on the concept of domestic by using rough construction material such as concrete brick and 

unfinished plasterboard aluminum structures left "exposed". 

The modular structures fragment the vaulted space on the first floor of the Trevi Culture Center 

creating rooms, passages and perspectives, while maintaining the linearity of the display. 

In this project returns Campomarzio's research on poor, imperfect, cheap materials used as "ready made" tool.
Home Sweet Home è una mostra collettiva, curata da Gabriele Lorenzoni, che presenta una selezione di opere di 27 artisti e artiste dell'Alto Adige. L'allestimento riflette sul tema del domestico utilizzando materiali grezzi da costruzione come blocchi in calcestruzzo e strutture da cartongesso non finite e lasciate a vista. Le strutture modulari cosi realizzate frammentano lo spazio voltato al primo piano del Centro Trevi creando stanze, passaggi e prospettive, mantenendo allo stesso tempo la linearità del display.
In questo progetto ritorna la ricerca di Campomarzio sui materiali poveri, imperfetti, economici, usati come dispositivi ready made.