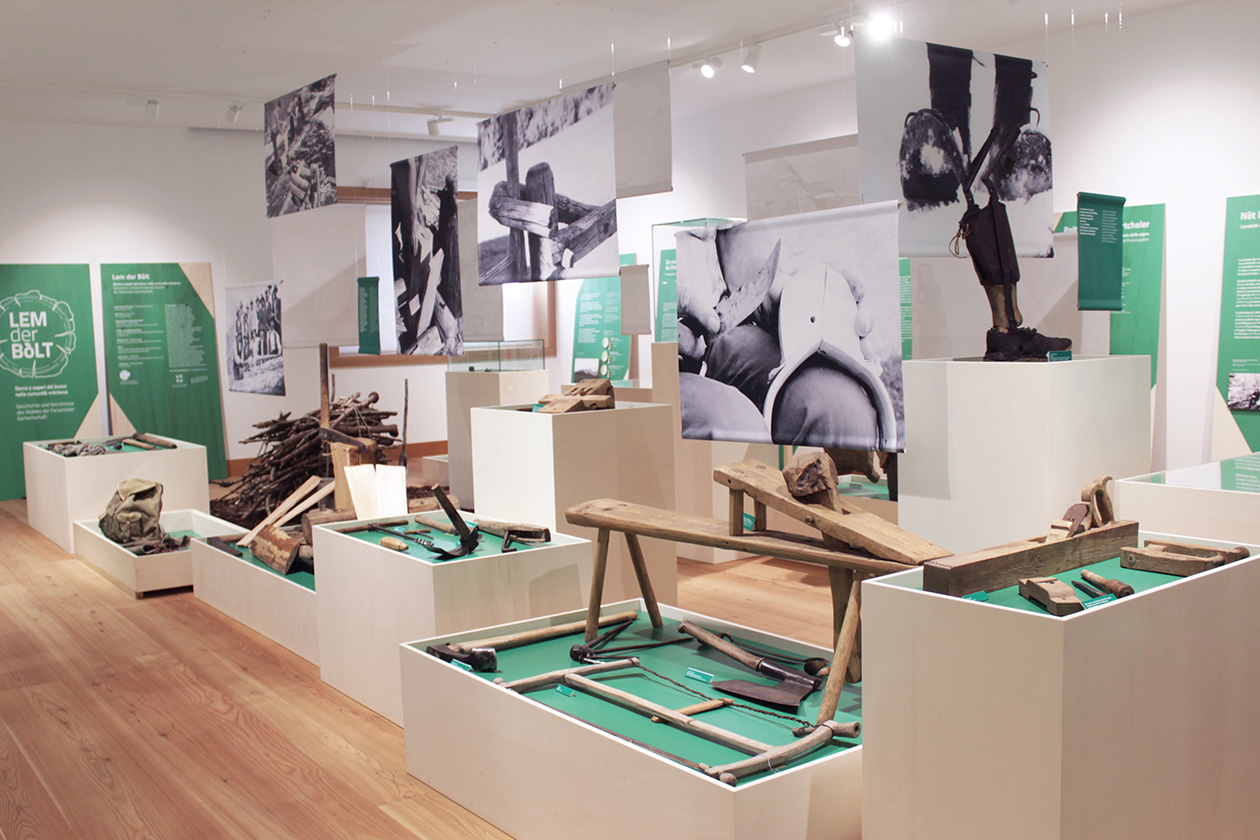 Lem der Bòlt

Bersntoler Kulturinstitut
Location:



Palai en Bersntol, IT
Client:



Bersntoler Kulturinstitut
Type:



Commission
Year:




2015
Budget:



Confidential
The exhibition is composed by 40 printed wooden panels, which guide the visitors throughout the museum spaces. In the central room, poplar wood panels with different dimensions, divided according to the specific themes, explain the relationship between the community of Mocheni and the forest, exhibiting traditional tools and objects. The photographs, selected from the historic archive of the Institute, have been printed on wide format panels, creating a connection with the other contents of the exhibition. A sound track, recorded during and an acoustic survey in the local forest, is used to reproduce the forest soundscape within the exhibition. 
L'allestimento si compone di 40 pannelli stampati in legno di pioppo che accompagnano il visitatore lungo il percorso museografico. Nella zona centrale della sala, dei moduli in legno di pioppo laccato di varie dimensioni raccolti in gruppi tematici, raccontano attraverso oggetti antichi il rapporto della comunità mochena col bosco. Le foto selezionate dall'archivio storico dell'Istituto, sono stampate in grande formato e appese a soffitto, suggerendo così un dialogo con lo spazio e la mostra. Completa l'allestimento una traccia audio in filodiffusione, appositamente realizzata durante una campagna di rilievo acustico campionando suoni ambientali della valle e dei boschi.