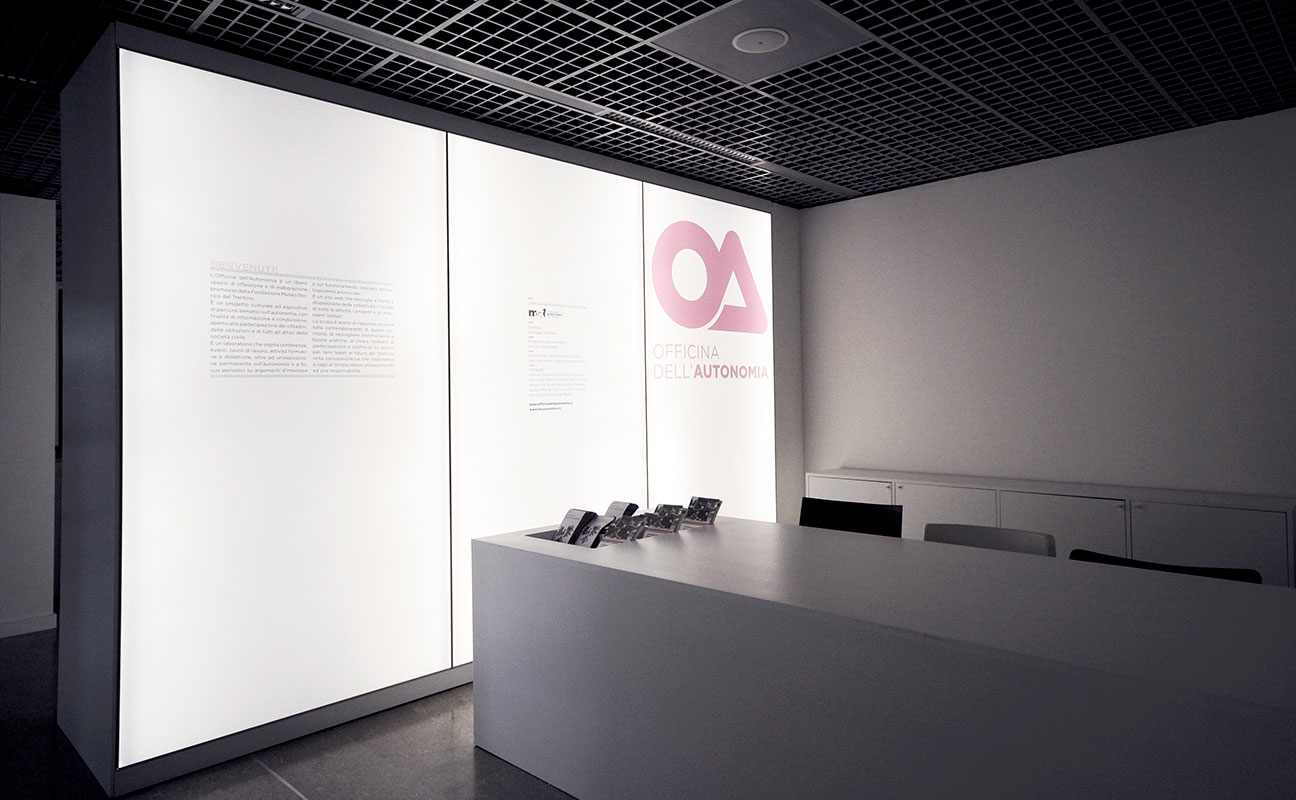 Officina dell'Autonomia

Fondazione Museo Storico del Trentino
Location:



Trento, IT
Client:



Fondazione Museo Storico del Trentino
With:
Do.it
Gloria Viganò
Type:



Commission
Year:




2015
Budget:



Confidential
The new Officina dell'Autonomia is realized within the space of the ex university cafeteria in via Zanella in Trento. Its new functions are a permanent exhibition area dedicated to the history of Trentino's autonomy, a small space for temporary exhibitions and a room for public meetings and didactics. Instead of dividing the space in many small rooms the project proposed the creation of just one open space dominated by a long lighted wall. This wall is the core of the project. It's the support to the permanent exhibition and at evening it turns into a big lightbox to intrigue and attract the citizens into the new space of the Officina dell'Autonomia.
La nuova Officina dell'Autonomia è stata realizzata nello spazio dell'ex-mensa universitaria in via Zanella a Trento. Il programma prevedeva un'area espositiva permanente dedicata alla storia dell'autonomia trentina, un piccolo spazio per le mostre temporanee e un'aula per gli incontri pubblici e le attività didattiche. Invece di dividere lo spazio in tanti piccoli ambienti il progetto ha previsto la creazione di un unico grande ambiente dominato da una lunga parete luminosa. Questo muro costituisce il cuore del progetto, diventando il supporto per la mostra permanente e trasformandosi, soprattutto di sera, in una grande vetrina illuminata, per incuriosire ed attrarre i cittadini all'interno del nuovo spazio dell'Officina dell'Autonomia.