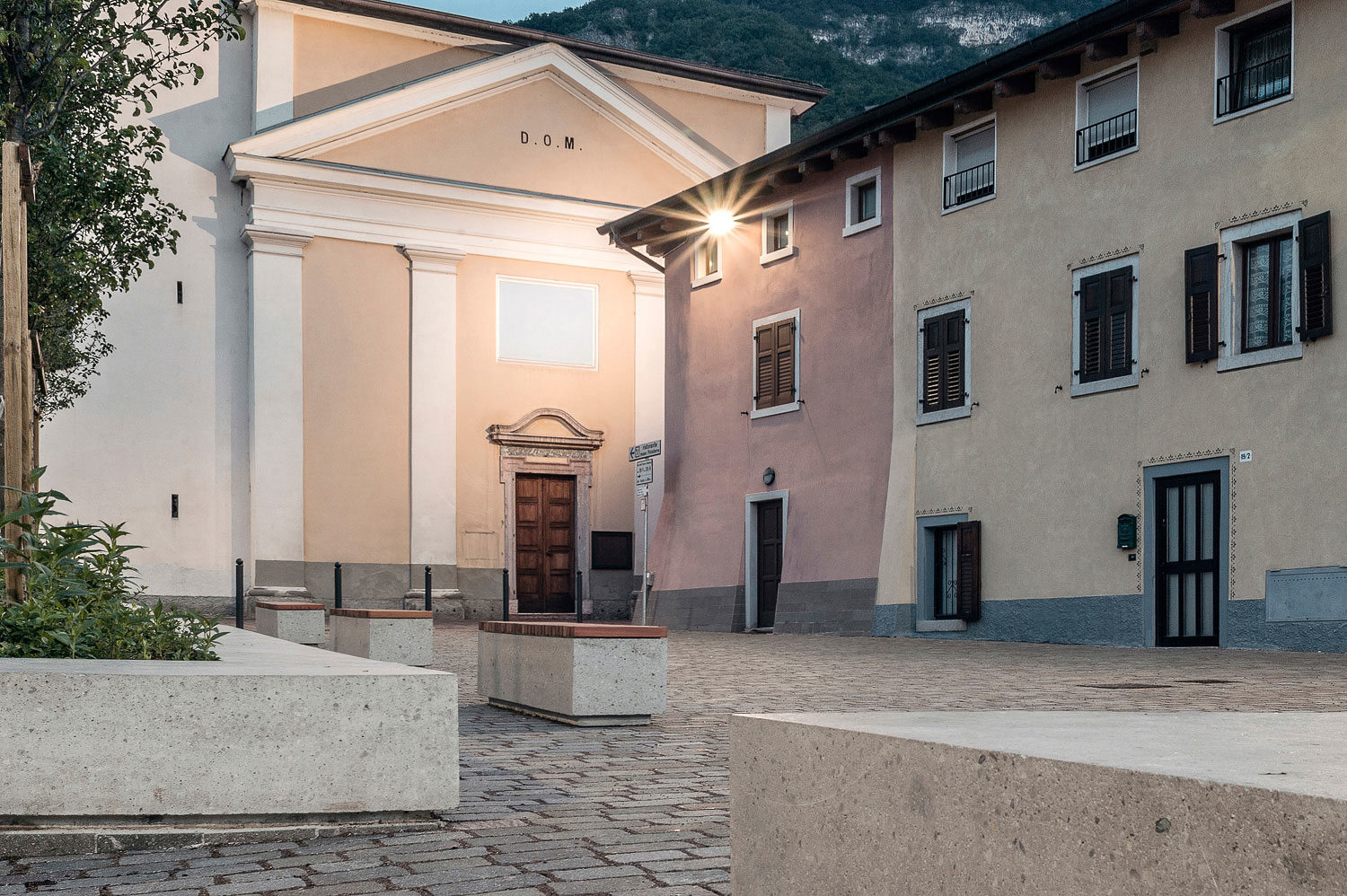 Location:



Trento, IT
Client:



Comune di Trento
Type:



Commission
Year:




2015/2016
Budget:



285.000,00
Photo:




Valentina Casalini
The project for the re-design of Piazza di Vela is conceived as a clear and essential intervention: a simple act that can redefine the identity of this little square, today left unused. Two new edges redefine the space dedicated to pedestrians, separating it from the street and the cars. Few other elements – benches, street lamps, green elements – are placed within the space of the square to emphasize the limits of the different areas marked by the paving systems: in this way it is possible to give quality to the noble space placed in front of the square, reestablishing the old church parvis.
Il progetto per la riqualificazione della Piazza di Vela si pone come un intervento chiaro ed essenziale, un segno che nella sua semplicità possa definire uno spazio che abbia una propria identità. 

Due margini costruiti delimitano e separano gli ambiti di pertinenza di pedoni ed automobili, due differenti pavimentazioni caratterizzano gli spazi della collettività e quelli del traffico veicolare.


Pochi altri elementi – le sedute, i punti luce, il verde – sono posti a corredo, con il solo scopo di rimarcare il concetto che margini e pavimentazioni già intrinsecamente esprimono: definire in modo univoco lo spazio "nobile" della piazza perché si possa identificare come sagrato della Chiesa e con essa quindi dialogare.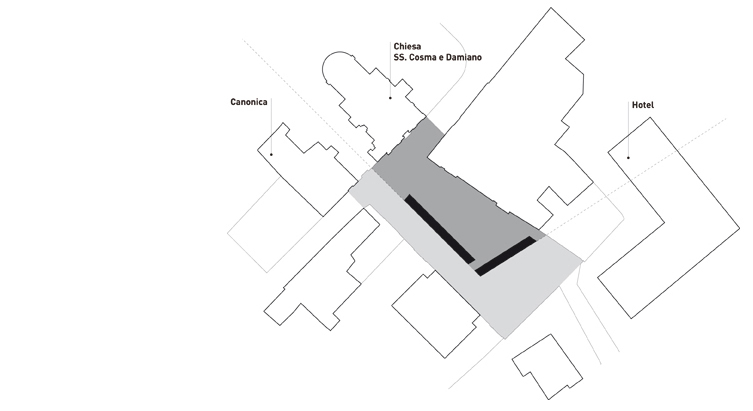 Concept diagram 

Two concrete borders enclosed the square defining a new parvis
Piazza di Vela 

General plan