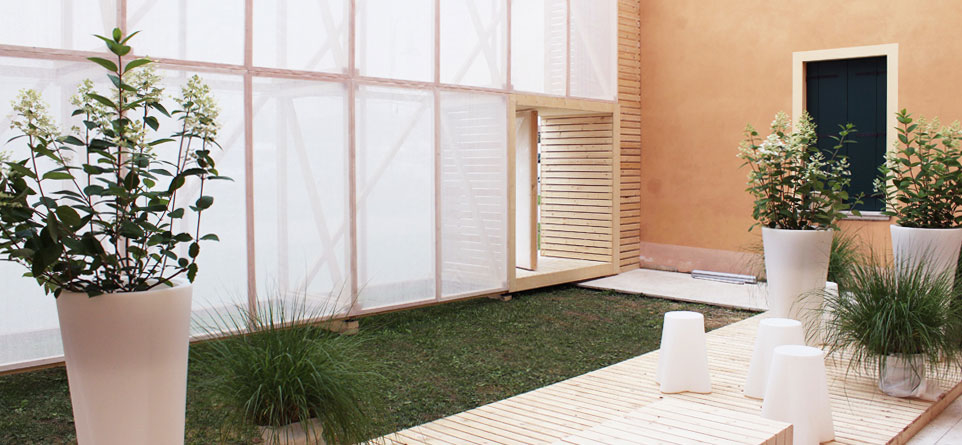 Wall
A-Way Festival, Cittadella
Location:



Cittadella di Padova, IT
Promoted by:



Associazione Architettando
In collaboration with:


Anålogo, Massimo Bertoluzza,
Silvia Balzan, Andrea Bombasaro,
Manuel Girardini, Ottavia Manzo,
Andrea Simon, Giovanni Wegher
With the technical support of:



MoonWood
Wood:



Log House
Lamps and furnishing:



Linea Light
Year:




2014
Read more:


Domus
The project was realized for the festival "A-Way impulsi urbani", organized by the Association Architettando. Campomarzio was invited to design a temporary installation in a precise area outside the medieval walls of Cittadella (PD). The selected site is located in the modern part of the city, characterized by the presence of streets and isolated volumes: circulation axes for people and goods that forcing links and trajectories alienate the experience of the movement and the perception of the urban space. Campomarzio imagined a city where this condition can be turned upside down, in which the main purpouse is not connecting but separating, creating limits and defining spaces. Architecture becomes an occasion to delimit – internal/external, internal/internal, etc… – and its fundamental archetype becomes the wall in its most elementary essence as mean of separation, in the same way the city of Cittadella is enveloped by its surrounding wall. The project creates a theater wing that divides and defines a place, a "hortus conclusus" in which it is possibile hiding.
Il progetto è stato realizzato in occasione dell'evento A.Way organizzato dall'Associazione Architettando di Cittadella.
Campomarzio è stato invitato con la richiesta di realizzare un intervento temporaneo in un'area all'esterno delle mura medievali di Citaddella. La parte moderna della città, dove insisteva l'area di progetto, era caratterizzata da strade: assi di  circolazione di corpi e beni che forzando collegamenti e traiettorie precise svuotavano di senso l'esperienza del movimento e la percezione dello spazio urbano.


Campomarzio ha immaginato una città in cui si possa capovolgere questa struttura, in cui il dato essenziale non sia la necessità di collegare, bensì il tema del suddividere, del creare limiti e definire spazi. 

L'architettura diventa creazione di limiti – interno/esterno, interno/interno, ecc..– e il suo archetipo fondamentale diventa il muro, inteso appunto nella sua natura più basica di mezzo di divisione. Così come il borgo di Cittadella è avviluppato e definito dalla sua cinta muraria.
Il progetto crea una quinta, che separa e definisce un ambiente, un hortus conclusus in cui rifugiarsi.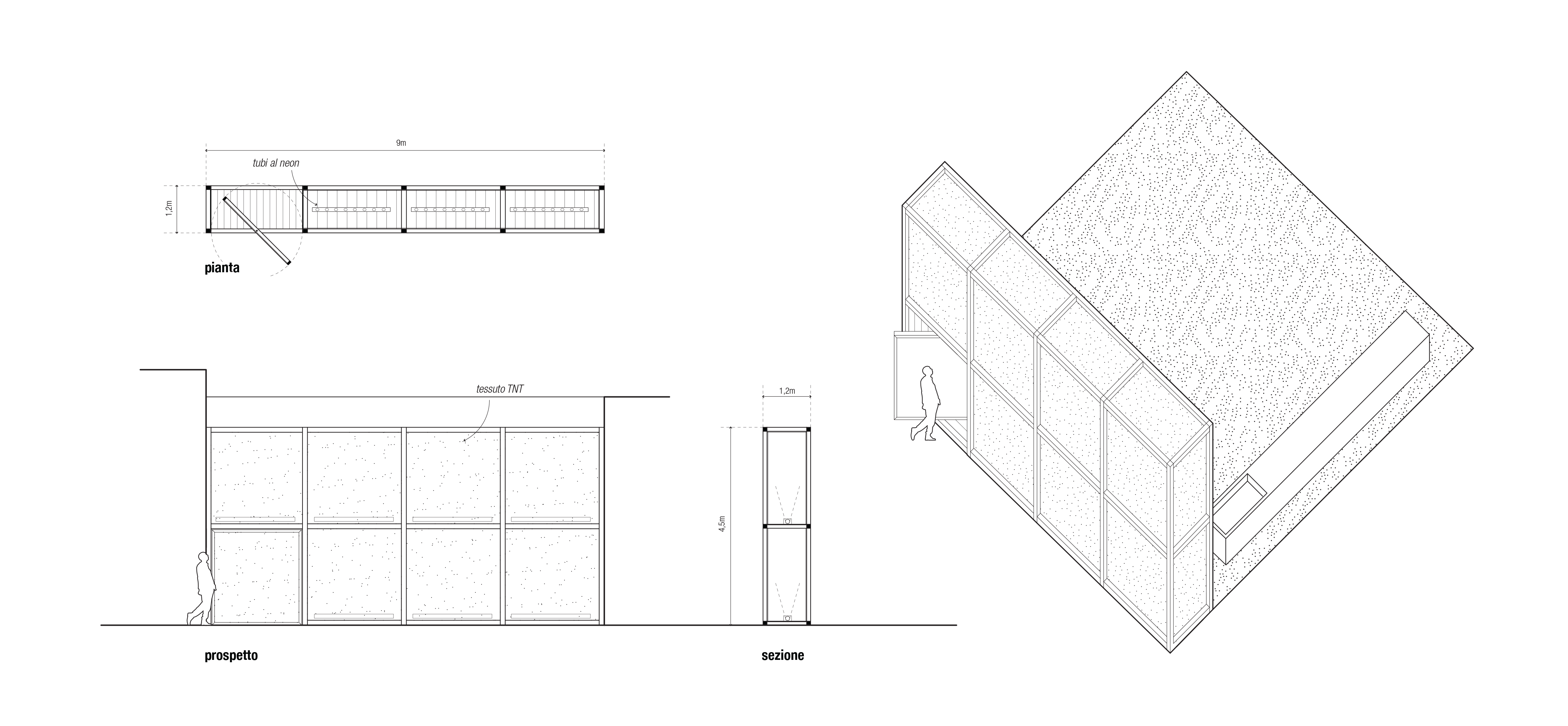 Wall

First drawings of the intervention