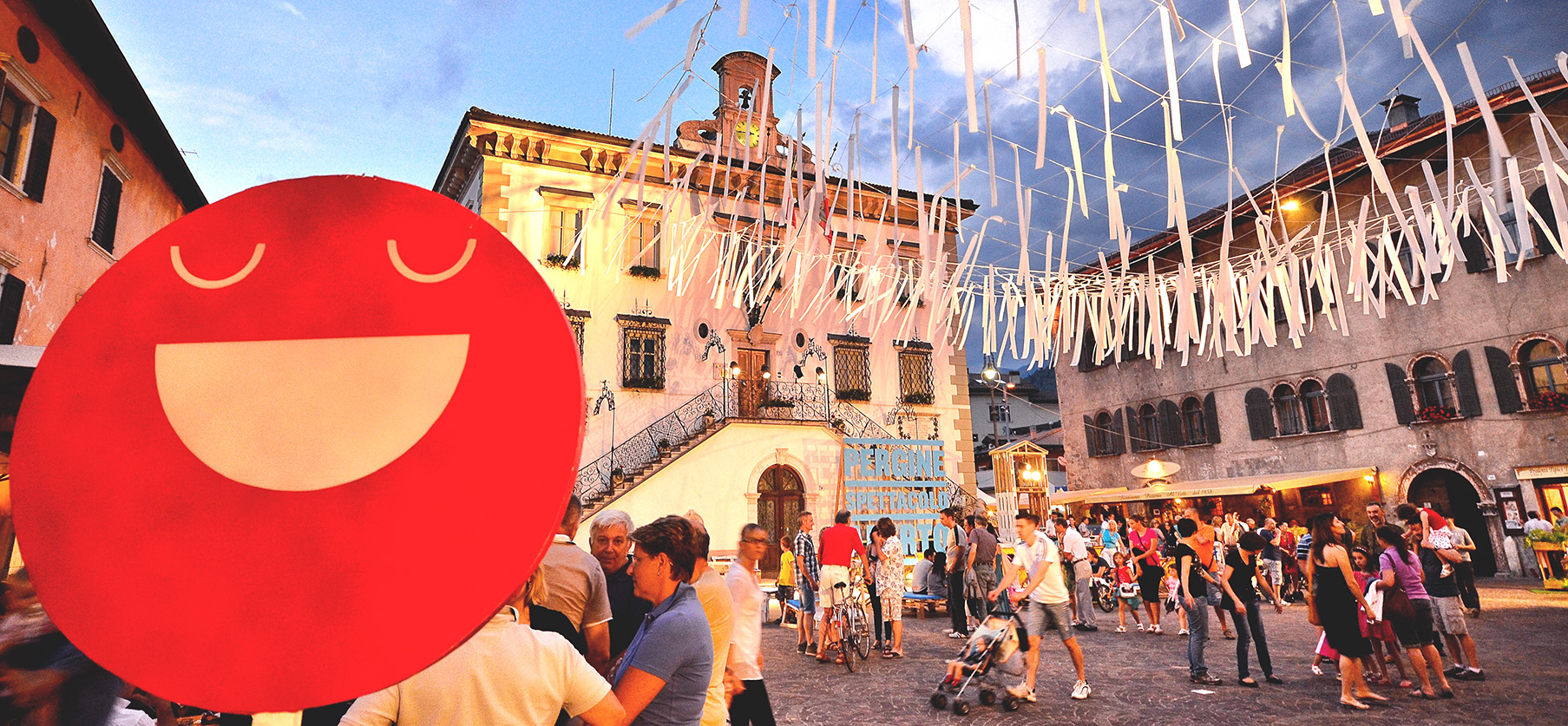 Location:



Pergine Valsugana, IT
With the support of:


Pergine Spettacolo Aperto
Progetto OPEN///Creazione Contemporanea  
Year:




2013
Homo Ludens is an exercise of collective dérive "planned" by Campomarzio for the platform Open/Creazione Contemporanea 2013 at the 38th edition of Pergine Spettacolo Aperto Festival. Homo Ludens invites participants to get self-disoriented, through mysterious instructions and a set of "dèrive kits" that contain randomly: ear-plugs, neck brace or blind fold. Homo Ludens makes us to call into question our daily and mechanical behaving, leading to a radically unuseful act, freed from any sense of competition. The recreational and ironic approach is therefore intended as a non-functional and anti-economic use of time and space, a pure creative activity released from any social and cultural restriction.
Homo Ludens è un esercizio di deriva collettiva organizzato da Campomarzio per la rassegna OPEN della 38° edizione di Pergine Spetacolo Aperto. Homo Ludens invitava i partecipanti allo spaesamento, grazie a delle misteriose istruzioni e ad una serie di "kit da deriva" che contengono casualmente: tappi per le orecchie, collari rigidi o paraocchi. HL suggerisce di mettere in discussione noi e il nostro agire meccanico e quotidiano, spingendoci verso un fare radicalmente inutile e liberato da ogni competizione. Il ludico è qui inteso, appunto, come uso non-funzionale e anti-economico del tempo e dello spazio, attività creativa pura svincolata da qualsiasi costrizione socio-culturale.